The OneSite Program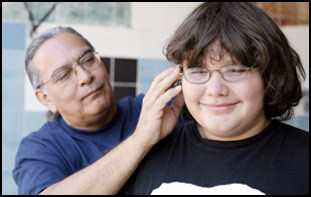 Sponsored by the Luxottica Group Foundation, the OneSight Program is based on the premise that clear vision is a basic human right. Vision Vans bring free eye exams and glasses to needy children and adults in inner cities, rural outposts and Indian reservations.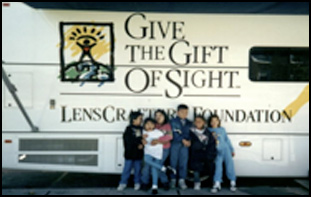 Walking Shield became an agency partner of this program in 1996. Through this collaboration, Walking Shield has brought the OneSight to numerous locations that have large American Indian populations. Project locations have included both rural and urban areas. Walking Shield's role is to identify projects sites and assist with the coordination of:
Identification of children with financial need
Prescreening of identified children
Scheduling of appointments
Completion of necessary consent forms
Transportation of children to and from the event.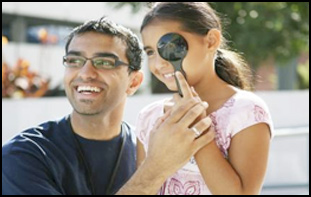 To date, OneSight projects coordinated by Walking Shield have:
Provided over 33,000 eye exams
Distributed more than 27,000 glasses
Filled an 80% need
Provided services valued at over $14,000,000
OneSight at Spirit Lake, North Dakota, June 2008

Lakeland News At 10 – September 17, 2015