Education Program
Walking Shield and the Journey to College
Southern California Edison Partnership
According to the U.S. Department of Education in 2002, the college graduation rate for American Indians is 38.3%. This rate is 17% less than the national average and is significantly lower than the rate of other minority groups in the U.S. including Blacks, Hispanics and Asians. Through the generosity of Southern California Edison, Walking Shield is poised to address these barriers. Walking Shield has partnered with local educational leaders that work with Indian youth to make the dream of a college education a reality. In collaboration with the Centers for Educational Partnerships at California State University Fullerton, and University of California, Irvine and many more colleges and universities, Walking Shield has developed innovative ways to attract American Indian students to a successful college experience. Our current college rentention rate is 93 percent.
Walking Shield supports students and families with the identification of financial aid opportunities and assists with the application process. Walking Shield helps potential college students with essay writing, preparing resumes, requesting letters of recommendation and other college preparation needs.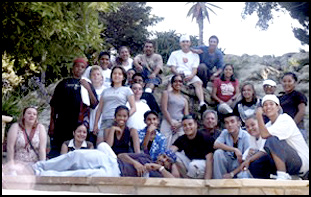 Walking Shield also assists students with the application process for the Gates Millennium Scholarship, or GMS. Recipients of the GMS obtain significant financial support for their college education. The scholarship is also designed to develop leadership skills so that recipients can utilize their education to improve their respective communities. Walking Shield works with specific tribes in the identification of students that may be eligible for the GMS.
If you are interested in Walking Shield's Education Program, please contact us.
American Indian Access Scholarship Program
Through generous grants from several foundations and corporations, Walking Shield has established the American Indian Access Scholarship Program (AIASP) to carry out its vision of making higher education possible for qualifying American Indian and Alaska Native students.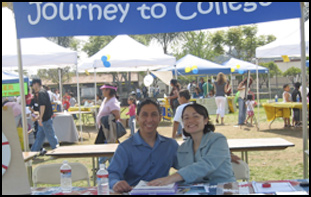 Selected Access Scholars will not only be given scholarships ranging from $500 to $5,000 per student, they will also have the opportunity to take part in a support program designed to ensure ultimate future success, ideally in service to the students' own tribal community. Walking Shield's staff will follow each student's progress and provide additional resources and support throughout their educational journey.
For further information please contact us.

Walking Shield believes that education is a pathway out of poverty. For over twenty years, thousands of educational items have reached the hands of American Indian children whose economic situation welcomes assistance. Walking Shield has provided computers, books, backpacks, and school supplies to Indian Education programs across the United States. You can be a part of the effort to increase educational opportunities for American Indians. For more information on how to donate Click Here.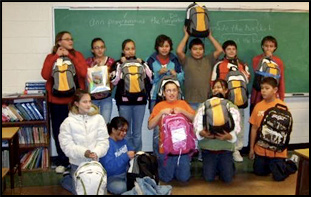 Walking Shield Partners for College Education

Walking Shield has partnered with local educational leaders to make the dream of a college education a reality for Indian Youth.
Walking Shield's staff follows each scholar's progress and provides additional resources and support throughout their college experience. It is our hope that these graduates will eventually return and be of service to their own tribal communities.
Last spring a group of students at Chapman University produced a short film about the struggles that Native American students experience. This video features our student Rose Vasquez, a second year student at Cal State San Marcos.
Scholarships Ensure A Promising Future

The California Community Foundation in Los Angeles is Walking Shield's newest partner in expanding college opportunities for American Indian students. Its mission is to strengthening Los Angeles communities through effective philanthropy and civic engagement. They join a family of Walking Shield supporters contributing more than 1 million in college scholarships thus far.
Relieving Student Financial Hardships

The San Manuel Band of Mission Indians joins Walking Shield's commitment to help American Indian students earn their degrees. Thanks to their generous grants, students today appreciate an emergency fund, which covers costs for parking fees, tutoring, books, tuition rate increases and other needs.
Native American Students Experience