ONESIGHT PARTNERSHIP PROGRAM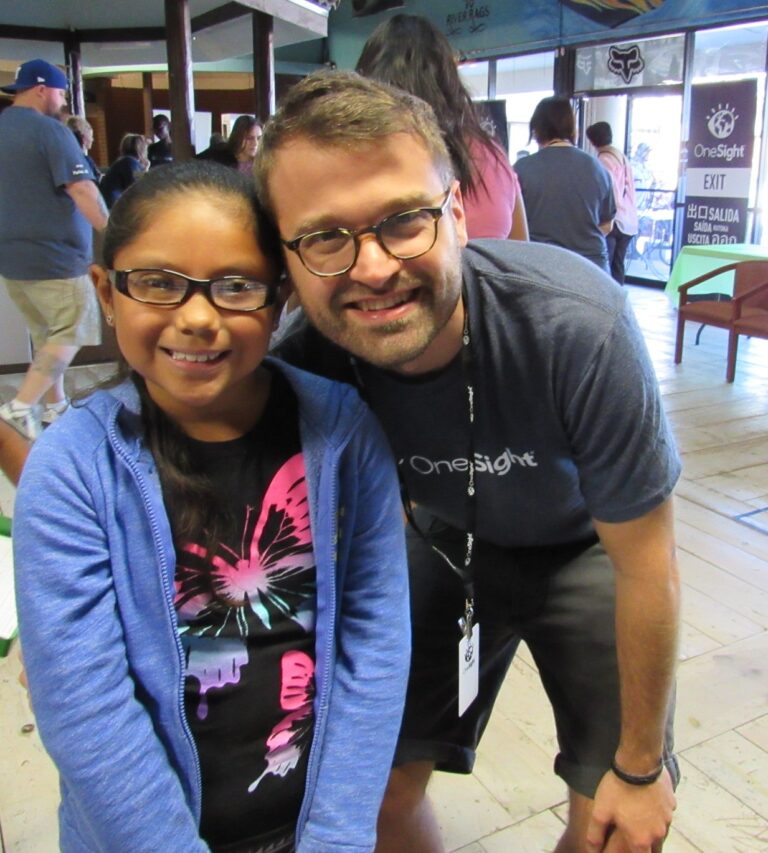 For more than 20 years, Walking Shield, through its partnership with the OneSight Program, has provided more than 40,000 eye exams and and eye wear fittings have been arranged for American Indian people on more than 33 American Indian reservations and off-site reservation locations throughout the United States.  The cumulative value of these eye care services to American Indian people are estimated over $15,000,000.
OneSight's vision is the following: "We're creating a world where a lack of access to vision care is no longer a barrier to human achievement and possibility. We won't stop until the world can see". Walking Shield's OneSight Partnership Program objective is to work to ensure that American Indian families have access to OneSight's services of providing free comprehensive eye exams, prescription glasses and frames. 
Walking Shield's specific role in the OneSight Partnership is to identify American Indian reservation projects sites and assist with the coordination of these tasks: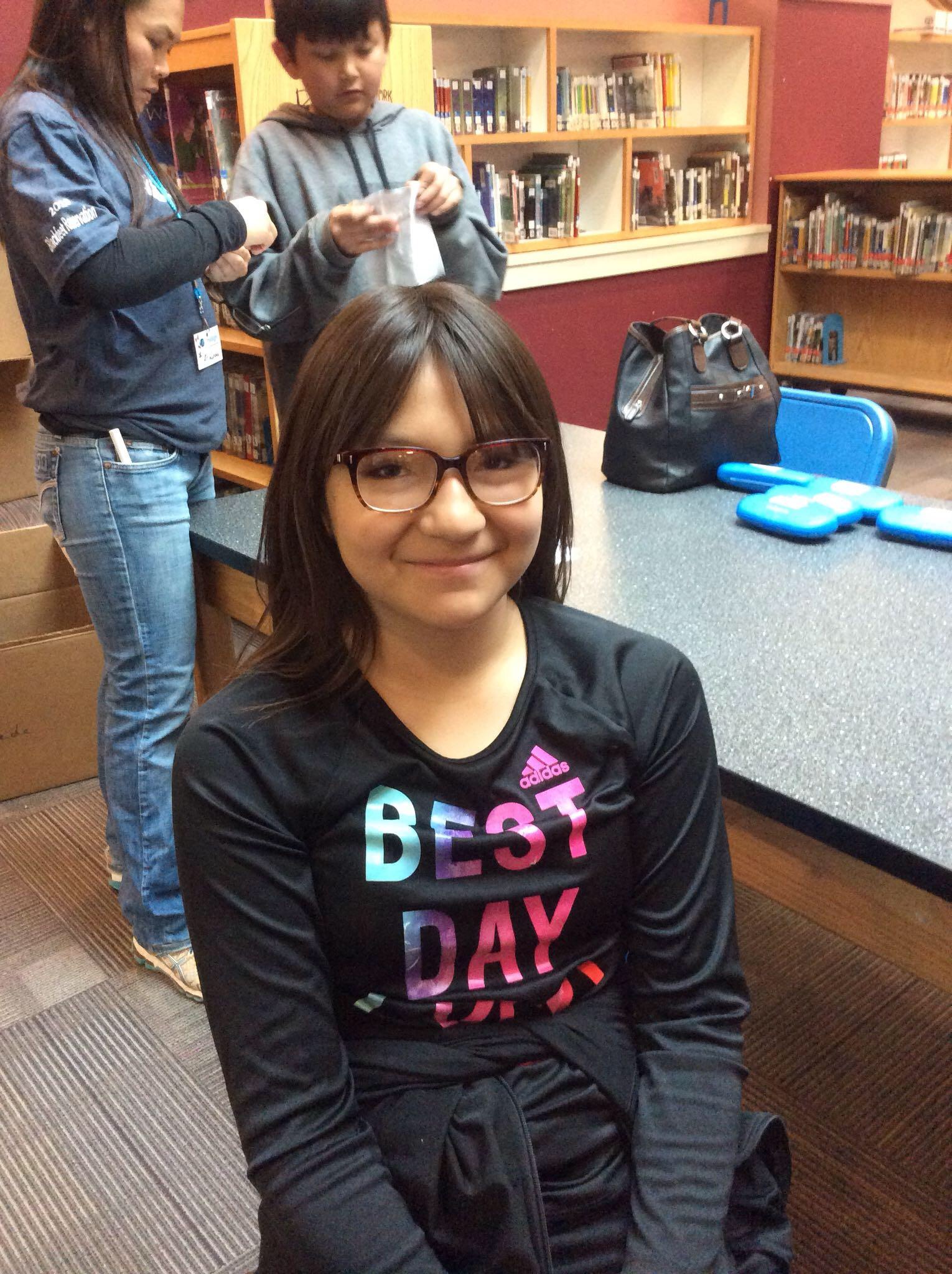 • Identification of children with financial need
• Prescreening of identified children
• Scheduling of appointments
• Completion of necessary consent forms
• Transportation of children to and from the event when the OneSight team arrives

To date, OneSight projects coordinated by Walking Shield have: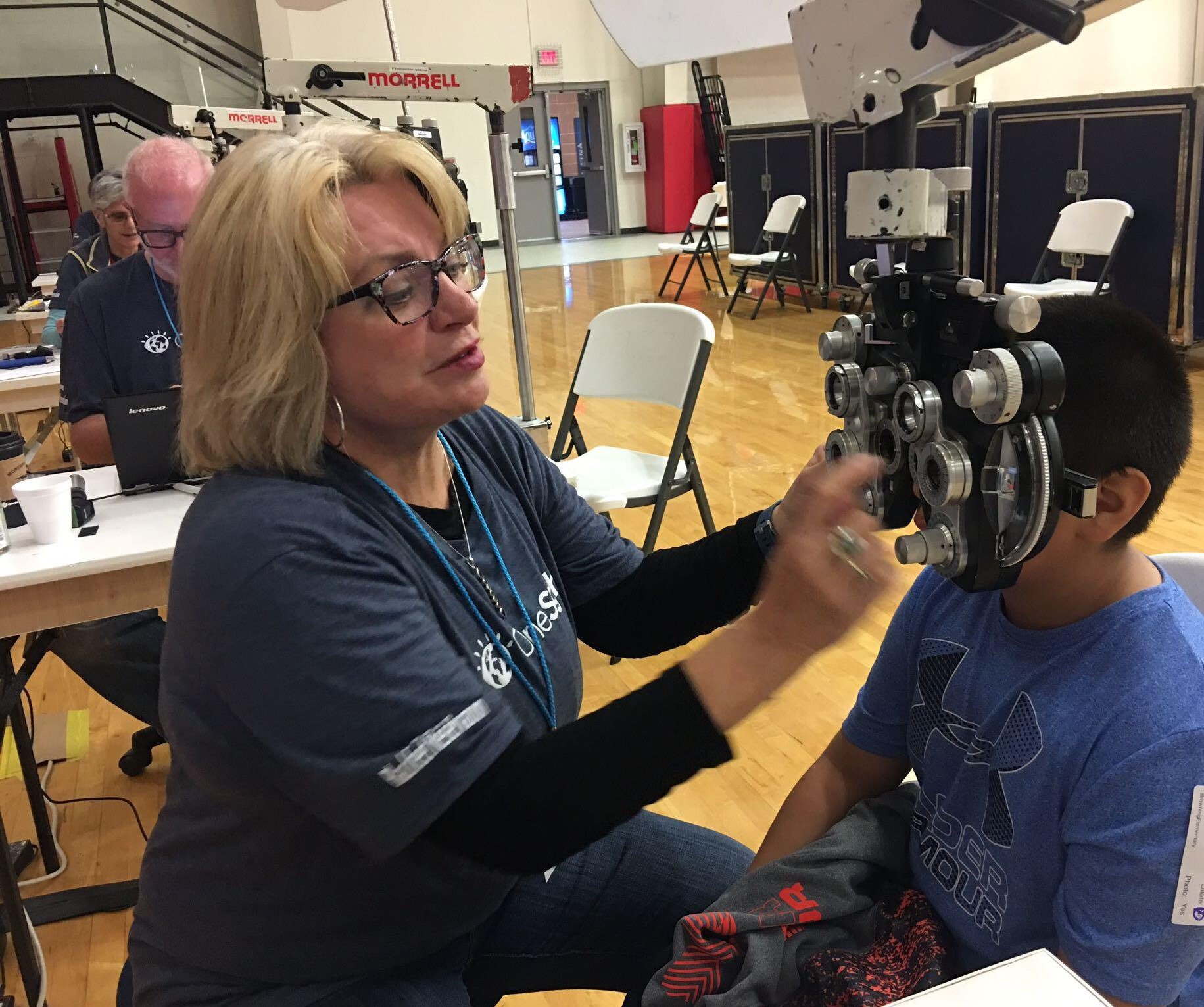 • Provided over 40,450 eye exams
• Distributed more than 32,360 glasses
• Filled an 80% need
• Provided services valued at over $15,000,000
Once Walking Shield identifies the American Indian reservation site, OneSight comes to the reservation with mobile Vision vans with portable lab equipment and a cadre of eye doctors and specialist.  Patients are administered examinations that include eye chart reading, internal eye health as well as testing for color blindness, depth perception, muscle balance, glaucoma and more. Indian patients receive a thorough optical exam by licensed eye doctors and receive free prescription eye glasses and frames on-site.
Walking Shield became an agency partner of OneSight in 1996. Through this collaboration, Walking Shield has brought the gift of vision to American Indian people residing on the following reservations and off-site reservation locations:  Walker River Reservation, NV; Reno, NV; Bishop Paiute Reservation, CA; Oglala Sioux Reservation, SD; Standing Rock Reservation , ND; Ft. Peck, MT; Carson City, NV; Oklahoma City, OK; Spirit Lake Reservation, ND; Crow Nation, MT; Lake County, CA; Navajo Reservation, AZ; Albuquerque, NM; Cherokee Nation, OK; Three Affiliated Tribes, ND; Santa Fe Indian School, NM; Sherman Indian School, CA; United American Indian Involvement, CA;· Native American Health Center, CA; Charles Maclay Middle School, CA;· Camp Pendleton, CA; Ft. Belknap Reservation, MT; Turtle Mountain Reservation, ND;  Hoopa Reservation, CA; Leech Lake Reservation, MN;· White Earth Reservation, MN; Rosebud, SD;· Cheyenne River Sioux, SD; Crow Creek Sioux, SD; Red Cliff, WI; Colorado River Indian Tribes, AZ; Spokane Tribe, WA; Blackfeet Nation, MT.