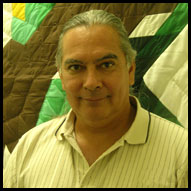 John Castillo, Ph.D.
Executive Director
John Castillo, Ph.D., is Walking Shield, Inc.'s Executive Director. Dr. Castillo, who is of Apache heritage, has worked for Walking Shield since 1999. Prior to coming to Walking Shield, Dr. Castillo was the Executive Director of the Southern California Indian Center for 9 years. He coordinated multiple programs and services to assist the largest urban Indian community in the United States. He has received numerous awards for his work and leadership in Indian Country including the California State Chapter of the National Society of the American Revolution's Outstanding American Indian, the Freedom Foundation of Valley Forge's George Washington Honor Medal, the County of Los Angeles' Affirmative Action Volunteer of the Year and the W.K. Kellogg Foundation's National Fellowship. Dr. Castillo has taught graduate courses in social work as well as undergraduate courses on Indian Studies at California State University, Long Beach. He has published several articles about American Indians and is a sought out speaker at functions across the country. With decades of experience in program coordination and a Ph.D. in organizational development, Dr. Castillo is fully dedicated to improving the quality of life on American Indian reservations.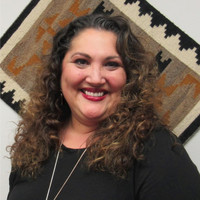 Lisa Moncayo
Education Program Assistant, American Indian College Access Program
Lisa Moncayo, who is of Apache heritage, is Walking Shield's Education Program Assistant. She has been involved in education for the past 5 years. Lisa works closely with our students, Lisa helps support our Humanitarian Aid Program and serves as an Administrative Assistant for the office. Prior to working with Walking Shield, Lisa worked in the theme park industry for over 25 years in public relations, special events, marketing and sales.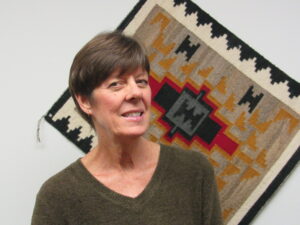 Patty Boris
Program Specialist
As a Program Specialist at Walking Shield, Patty provides job seekers access to employment training, support services and the education necessary to succeed in today's competitive job market. Patty also provides administrative support for the many programs championed at Walking Shield, she assists in grant writing, grant reports, newsletters, and oversees the Holiday Gift Program which distributes over 26,000 toys annually across the United States, as well as performing other duties as assigned. Patty brings over 20 years experience working and volunteering with non-profit organizations, and is of Chippewa descent.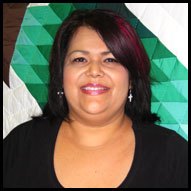 Lynda Gonzales, M.A.
Senior Program Manager, American Indian College Access Program
As Walking Shield's Education Program Manager, Lynda Estrella, M.A., is responsible for the American Indian Access Scholarship Program, the Harvard eLearning Program and all other aspects relating to our students' "Journey to College." Ms. Estrella, who is of Pascua Yaqui/Mexican heritage, received her Masters in Sociology in 2003 and has been involved in education since 2004. In addition to her role at Walking Shield, she is a motivational speaker to students promoting higher education at local colleges as well as an educational consultant to local tribal Temporary Assistance to Needy Families (TANF) programs.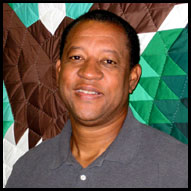 Marvin Thurman
Program Manager for Operation Walking Shield
Marvin Thurman is the Operation Walking Shield (OWS) Program Manager. Mr. Thurman brings years of experience working for corporations such as Disney, Toshiba and Unisys to his role at Walking Shield. He is responsible for coordinating our various programs with the U.S. government including medical and infrastructure projects on reservations through the U.S. Department of Defense's Innovative Readiness Training (IRT) Program. Mr. Thurman also manages Walking Shield's Housing Relocation Program in collaboration with participating federally recognized tribes and U.S. military installations.